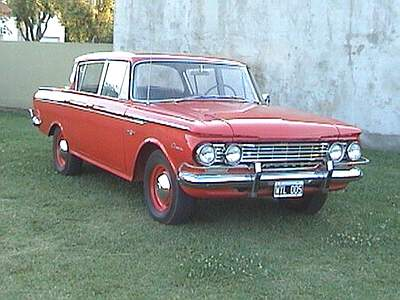 this is the Rambler Classic 62...
Made here in Argentina, Yahoo MSN and ICQ Contact me See "artdealer_ar" profile on Yahoo, I'm online now!:
You can chat with me using Yahoo Instant Messenger.
Contact me threw ICQ Unified Messaging Center :
You can also chat with me using ICQ 78541000..

Click to join artandantiques