Neon Lights in down town Buenos Aires, Argentina. See Image Gallery.Night would not be the same without neon lights glowing in our cities, towns and way stations, dancing in between heaven and earth, sparkling the ambience with color and a buzzing noise. Advertising would not have been the same...
Email: Bob Frassinetti.
Art Dealer & Journalist.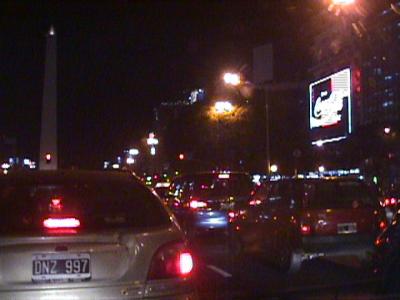 City Neon Lights ............ at night.
Photos where taken from a car moving along 9 of Jukly Avenue going north ..........
Email Bob Frassinetti.
The Buenos Aires Art Dealer,Argentina.
Bob Frassinetti. Copyright 2005. Roberto Dario Frassinetti.

Click to join artandantiques