Fiat 1500 Berlina made in Argentina. Another of the modeles we are thinking on is this the Fiat 1500 Berlina made in Argentina. Interested in our project of the Rally Car Club, or just want to buy antiques and collectibles from Buenos Aires or for that matter any other item that I have mentioned in any article you have found on this my web site, you can buy Toys from my museum and threw eBay, threw the Toy Museum on eBay press here;
Toy Museum on eBay
and threw The Buenos Aires ArtDealer, press here;
Art Dealer on eBay
From Art to Antiques. Or contact me direct. For more information :
Email Bob Frassinetti.
Press here to go to The Buenos Aires Art Dealer is a webzine magazine on Art, Antiques & Collectibles made or found in Argentina.
The Buenos Aires ArtDealer, Argentina.
Check out Market Place Argentina our Forum for Buying and Selling from Argentina.
2012 Bob Frassinetti Copyright Roberto Dario Frassinetti
Route 40 Argentina
|
Promote your Page too
Bob Frassinetti. Copyright 2005 and Updated 2013. Roberto Dario Frassinetti. Argentina.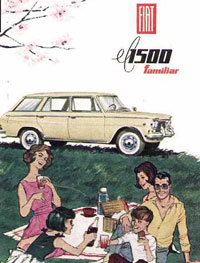 Fiat 1500 Berlina made in Argentina
"Bob Frassinetti Biz by iPhone" Home Page: http://www.iartdealer.biz Conact by Email:
Email: admin@frassinetti.com Bob Frassinetti.
Contact me by phone Skype, ID: Bob Frassinetti or you can also chat with me thru Yahoo, press here:
iPhone Contact
Find iArtdealer for Travel Information on Argentina!

Click to join artandantiques