Buenos Aires to Colonia, Uruguay. Travelling with Pascal Debusschere & Michele ( from Paris, France) threw Buenos Aires, Argentina and Uruguay.South America. Interested in buying antiques and collectibles from Buenos Aires or for that matter any other item that I have mentioned in any article you have found on this my web site, from Art to Antiques. Or contact me direct. For more information :
Email Bob Frassinetti.
Press here to go to The Buenos Aires Art Dealer is a webzine magazine on Art, Antiques & Collectibles made or found in Argentina.
The Buenos Aires ArtDealer, Argentina.
Bob Frassinetti. Copyright 2005 to 2010. Roberto Dario Frassinetti. Argentina. Conact by Email:
Email: admin@frassinetti.com Bob Frassinetti.
Route 40 Argentina Blog by Bob Frassinetti, press here:
and if interrested in a Apps for iPhone
Take iArtdealer for Travel Information on Argentina!
Check out Market Place Argentina our Forum for Buying and Selling from Argentina.
2012 Bob Frassinetti Copyright Roberto Dario Frassinetti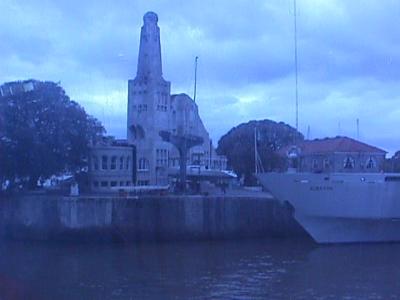 Leaving Buenos Aires threw the docks.