Valeria del Mar. Pinamar, Atlantic sea side, some 400 kilometers from Buenos Aires, Argentina. Interested in renting this cottage? For more information:
Email: admin@frassinetti.com Bob Frassinetti.
Press here to go back to web blog:
Daily Updates on Art, Antiques, Collectables as well as travel information for Buenos Aires, Argentina.
Phone me thru Skype, ID: Bob Frassinetti or you can also chat with me thru Yahoo, press here:
Yahoo Contact
Find me on MySpace
Meantime, ............... Read daily Up Dates on Art and Antiques for Buenos Aires, Argentina http://www.frassinetti.biz Argentina also exports antiques over 100 years old with the help of Bob Frassinetti Read all about the South of South America, Argentina, Chile and Uruguay on this link. Updated and new web site, The Buenos Aires Toy Museum, Argentina www.the-ba-toymuseum.com Chat some more soon, ................................ Bob Frassinetti.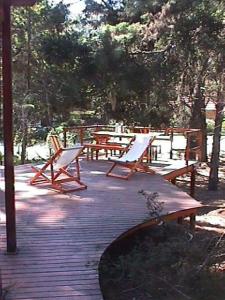 http://www.xtimeline.com/timeline/Travel-Argentina