Argentina's toys alike our real life tractors are unique. For its avant-garde position within the Latin American concert all rural related industry has been in Argentina very powerful. Those magnificent toys -as all toys which are a reflection of real life- represented the local unique tractor versions as much as the traditional standard international models. During the boom of the argentine toys' industry in the 50s most of the tractor toys were made in tin and plastic, for its market was mainly the lower classes in the fields and small cities. Psychologists and Sociologists have proven right the theory which expresses the importance of toys related to the environment children are growing in. Their learning and social qualities have had, throughout history, a profound impact in our development as social beings. Therefore the massiveness of tractor toys made out of cheap materials was a logic turn for the Argentine toy industry. These low quality mass produced items were very popular up till the 70s when all sorts of new and improved toys entered the mass consumption market. All the same, it was back in the 60s when an Argentinean toy pioneer designed what would become the diamond of Argentine tractor toys: the Buby Fiat 700s CONCORD. This rare example was manufactured by the Buby company on request of the Argentinean firm Fiat Concord. This outstanding scale reproduction of the company's tractor was brilliantly achieved. Such was the quality of the item that Fiat Concord "socially presented" the model at one of the firm's most important commercial events. This was Buby's chance to enter the rural-industrial field with its wonderful items. But due to the company's negative to Buby's intention of using that casting to produce its rural line, this was the first and last attempt for a tractor collection. That's why when collectors find its 1038 reference number on commercial lists they cannot get hold of the item. For this was a very small production item not massively commercialized. Therefore, no doubt about it, to own one of these rare and beautiful Buby examples is the top of the top for any tractor/farm toys' collector. On the other hand, talking about rare tractor toys there's Sigomec line. This firm shows a broader list of tractors. All of which could be found anywhere in the Argentine field. This are tin and plastic items, quite a bit larger than the Buby diecast, but all the same very interesting and valuable to the collector who knows. Among the many important examples, Sigomec delighted its audience with an extraordinary example of the locally produced Tractor Pampa. This toy trend is still very powerful in our country. Such is the importance that John Deere has launched its own toy tractors-field equipment line. Big scale reproductions of their machinery. The excellence within the quality of these items is unquestionable, alike their real size machines. following the company slogan "I would never sell something in which I didn't put the best of me". For these are just some examples of what, without a doubt, is an amazing facet of the Argentine toy industry, and because there's so little information about other rare and not so rare toys, at the moment I'm working on a research project to recover these amazing models from the dark. The key is in the way toys and their history perfectly complement each other. At the same time, I find of great interest the new turn within the Argentine tractor production. These are incredible and unique examples of an industry that's growing together with its consumers, and it's adapting its products to the regional market's needs. And before we blink there's going to be a toy tractor new line (such as the John Deere one) expressing this turn. When that happens I'll be there to witness it and tell you about it.
Email: The Buenos Aires Toy Museum,Bob Frassinetti.
The Buenos Aires Toy Museum,Argentina.
Bob Frassinetti. Copyright 2005. Updated 2009. Roberto Dario Frassinetti.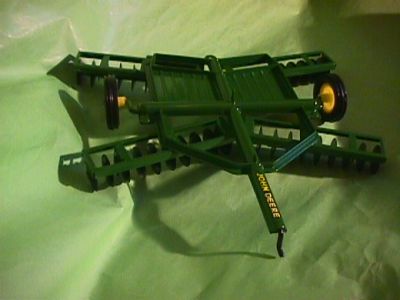 The Buenos Aires Toy Museum in Spanish
The Buenos Aires Toy Museum. Created in 1996 and On Line since. Toy Museum from Argentina. http://www.the-ba-toymuseum.com/ Created in 1996 and still on line from Argentina. Sitio renovado en Espanol.... Historia del Juguete Hitos Nacionales Fabricantes de Juguetes Juguetes Etnicos Juguetes Populares Buby & Muky Galleria de Juguetes Alquiler de una exhibición de Arte y Juguetes Tienda de Regalos Historieta. La Leyendas Onas. El Libro de Robots Galleria de Fotos The Art & Toy Museum Real Estate Investment Quiénes Somos Our Location Contact Us Todo los dias mas Informacion y Novedades! BIENVENIDOS A BUENOS AIRES TOY MUSEUM, Novedades y Up Dates desde el primer día del 2009 For more information :
Email: The Buenos Aires Toy Museum, Bob Frassinetti.
Press here to go to the BA Toy Museum :
The Buenos Aires Toy Museum, Argentina.
Compramos: Todo tipo de juguetes hechos en Argentina y/o Brasil, Uruguay, Chile y todo los países de América del Sur. Juguetes de lata, robots, espaciales, a batería, muñecos etc. Buby, etc. y todo tipo de juguetes coleccionadle o curiosos, como los que se exhiben en este o otros sitios en Internet. Asimismo estamos interesadazos en la compra de figuritas de los 80's y 90's de los mismos países, como los de fútbol, series de TV, Basuritas, etc. Por favor consultemos al TEL: +54 911 6965 1955. También por coreo electrónico. Horario de atención por teléfono: Lunes a Viernes: de 11.00 hs. a 20.00 Fin de semana: de 12.00 hrs. a 18.00 hrs. http://www.the-ba-toymuseum.com/ Bob Frassinetti. Copyright 2009. Roberto Dario Frassinetti.