Noticias del Camino Real is in San Francisco del Chañar. Tourismo por el Camino Real, ....... En una época como la actual, donde el usuario puede encontrar en internet los últimos datos sobre cualquier destino turístico del mundo, o seguir los comentarios de viajeros en sitios específicos como TripAdvisor, aún son muchos los lectores que prefieren las guías impresas. La fama de ciertas guías y la información confiable parecen ser claves en esa decisión. También, la ausencia de tecnología informática en medio de un desierto o una montaña. Laura E Gomez, ..... se desempeña como Guía a lo largo del Camino Real, y redactora y editora de su propio Revista "Historias del Camino Real" y parte del Grupo de "Independent Journalism on-line de NOTICIAS DEL CAMINO REAL" (Uniendo Pueblos del Camino Real, Buenos Aires-Alto Perú) de amplia difusión a nivel local y Mundial. Hasta el "Che" Guevara estuvo en el Pueblo de San Francisco del Chanar. "El viaje comienza en San Francisco del Chañar, un pequeño pueblo cerca de Córdoba; por cierto, Guevara terminó su primer viaje allí. En 1950, instaló un motor en una bicicleta y atravesó 4.500 kilómetros (2.800 millas) a través de la parte norte de Argentina."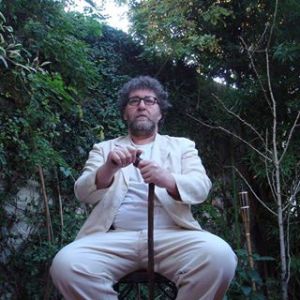 Bob Frassinetti Travel Adventure along the Road.
"TRAVELLING IS THE YEARNING AFTER LIFE," AS A QUOTE BY KURT TUCHOLSKY SAYS. THUS, LIFE'S PREMISE SHOULDN'T BE JUST LIVING FOR THE MOMENT BUT EXPERIENCING LIFE WITH GREAT AWARENESS AND CONSCIOUSNESS. LIKELY HE IS SIMPLY REFERRING TO THAT CONSCIOUS LIVING EVERYONE IS TALKING ABOUT BUT NEVER EXPERIENCING IT…AT LEAST THOSE WHO DON'T OWN A MOTORCYCLE. WITH REPORTS CIRCULATING ABOUT IT FOR THOUSANDS OF YEARS, LIKE THE ONE OF MOSES WANDERING IN THE DESERT ON FOOT, THE MORE RECENT ONE OF CHRISTOPHER COLUMBUS TRAVELLING TO AMERICA BY SHIP OR THE MORE MODERN ONE OF CHARLES LINDBERGH CROSSING THE ATLANTIC OCEAN BY PLANE. Route 40 Topic: Route 40 In-between barrenness. A lifetime experience. The time each one of us has in this planet is relatively short, compared to the history of this universe. The duration of our existence is what we call life, the most precious gift of all. Birth initiates this journey of growth, changes, transformations and understanding. A Spanish poet once said is by walking roads are made, but he said nothing about how is that we do it, nor he specified the easiness of difficulty to build it or go through it. We can say that Route 40 of our beautiful Argentina, is the path nature made by walking; beginning in the rocky, virgin, arid Puna, North Argentina of Jujuy, passing thru the flora of San Juan, the vineyards of Mendoza, crossing the woods of Neuquen along the National Parks of Chubut and the frozen table-lands of Santa Cruz, to finish at one of the most southern places of our planet: Rio Gallegos. This route is both all and nothing at the same time. It's dessert and forest, plain and mountain; a slide to descend, experience and understand Argentina. During this long journey, the amazing Cordillera de Los Andes stands by our side from beginning to end, as a best friend who's there good. Route 40 is life, because to live be to begin in nature, feel, and love, enjoy, experience and return to it unite forever. Its life we said, and life in itself contains death, which does not mean not-life, but life well lived, trodden past, present yesterday, up and down feeling, emotion, and experience roads. At the age of 50 one still has roads to walk, things to know, feelings to experience, life to live, although the walked roads, experienced feelings, life lived… Half way down the road of life, in the precise limit between memories and dreams. This is what life's all about. This is the reason of this journey along Route 40, because its marvel is our marvel, its landscapes a mirror of our own; because in it we recognize ourselves. Link to Photo Album Route 40 For more information: Email: Bob Frassinetti. Press here to go to web blog on Art & Antiques:Daily Updates on Art, Antiques, Collectibles as well as travel information for Buenos Aires, Argentina.