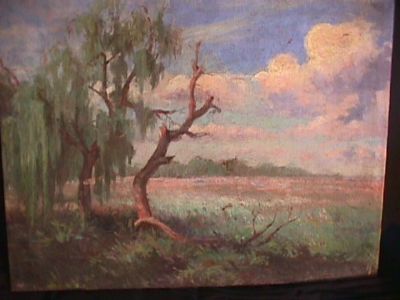 Delta, oil painting of this area
Among the many great qualities of Buenos Aires it is its fantastic template weather, offering the locals and visitors a great number of sunny and bright blue sky all year round, whether it's summer or winter, spring or autumn. Arriving to this fabulous location is very easy, and the alternatives are broad. From Retiro Station in downtown BA, you can catch the Mitre train line a very comfortable public transportation alternative and very un expensive also. Car and bus rides are also great options… But for the traveler who wants more and is eager to experience Buenos Aires to its extreme, there are also air taxis, small airplanes or helicopters flying from BA to the Delta area. Not only a fast ride, but also an un comparable sightseeing. The Delta area has much to offer to all different tastes, from local and beautiful handcrafts at the Fruits Port Market, to boat rides and eco- tourism through virgin islands, to full high class modern spa treatments in private islands… all perfectly coupled with great food and drinks!
Email Bob Frassinetti.
The Buenos Aires Art Dealer,Argentina.
Bob Frassinetti. Copyright 2005. Updated 2012 Roberto Dario Frassinetti.