Rare Motorcycles made in Argentina, and other Motorbikes made here in Argentina, like the Motorcycles with motor engines that used the engine SACHS where the Zanella, Siambretta, Capri, Gilera, Legnano, Alpino, Paperino, DKW Bessone, Tehuelche, Ramonot, Rennes, Danuvia, Bersagliera and the Aller Meteor. More information email me,……… Riding a 1939 Norton 500 South America way, hope you enjoy the ride! Bob Frassinetti. All throughout the twentieth century traveling has been the world's most beloved leisure activity. Whether at an unspoiled beach side paradise or embracing other cultures this activity has touch us all in a variety of ways. Many of us have defined life plans under the influence of this indescribable feeling of freedom often experienced in these kind of adventures. Some have found true love. Others just grew in all sorts of ways. The recent Motorcycle diaries film is one expression of these deep trips' impact. The journey these young students did throughout South America is amazing. Riding a 1939 Norton 500 in not very good conditions they traveled through Argentina and Chile, where the Mighty one –how these boys had christened the bike- was now powerless. Many young Che admirers have ridden through those roads trying to relive their hero's experience. However they must be aware that the fact of traveling through the same passages does not turn them into the Cuban-Argentinean hero. On the road, as Jack Kerouac majestically expressed on his homonym book, frees your spirit and mind, lets you become yourself in the most deep possible ways (its not literal, its just what I felt when reading this masterpiece as well as traveling). The image of those intrepid young travelers is been going around my head lately. Though I'd love travel through the patagonian lands on a bike, in my mind the Norton 500 is in a much better condition than the one in the movie. May be because I'm an art dealer, and I would never let a vintage beautiful bike to be in such conditions, may be also because I love traveling the best possible way I can. Those gorgeous vintage bikes –much alike the outstanding antique cars that yearly travel through these southern Argentinean lands- belong in a majestic landscape such as this Patagonia. With the feel of wind blowing in my face, I find myself daydreaming of riding this vintage bike through the routes that once were rode by Guevara and Granado, and many more anonymous adventurers who have loved and treasured this unspoiled paradise. The trip shall begin in the beautiful Buenos Aires, were a few relax days will prepare me –and all those bike lovers that wish to come along in this fantastic journey- for an unforgettable experience. Then we'll hit the road. From BA throughout the immense Pampa we'll head south to Bariloche and the gorgeous San Martín de los Andes. At this point of the journey we'll walk on the wild side as we take Route 40 –my favorite route in the whole country for it runs from south to north side by side the imponent Andes mountains- that will lead us to paradise in Earth. On the road, on an outstanding bike, through some of the most beautiful landscapes in the world, going through a self-discovery journey… So if you are interested in Art or Antiques, and you are travelling to Buenos Aires, or to other parts of Argentina, like Rosario, Entre Rios, Cordoba or Mendoza, please feel free to email me, I can help, from Guided Tours to Exporting Antiques and Art …….. and what about Collectibles and just to mention some like Advertising, Advertising Art, Architectural, Art Deco, Auto Parts, Badges, Banks, Beswick, Bottle, Bottle Openers, Bronze, Button, Calendars, Candy Containers, Carnival Glass, Chandeliers, Christmas, Coca Cola, Corkscrews, Elvis Presley, Ethnic Art, Ethnic Toys, Fans, Fishing, Fishing Reels, Folk Art, Francisco Adaro, Furniture, Harmonica, Lamps and lightning items, the wild 60's and 70's, Garden Furnishing, Girl Scout, Glass Art, Glass Contemporary, Golf, Halloween, Inkwells, Insulators, Ivory, Japanese Woodblock Prints, Jewellery, Judaic, Kitchen, Knife, Lamps, Lighters, Lightning Rod , Majolica, Match Holders, Medical, Motorcycles, Rare Motorcycles and other Motorbikes made here in Argentina, Music, Napkin Rings, Nautical, Netsuke's, Nutcrackers, Paintings, Liberato Spisso, born Buenos Aires, Argentina. 14 March 1903, Portrait Artist, Viski, Jean ( Janos ) 1891 - 1961, Old Car, Paper, Paperweights, Pens, Pencils, Pencil Sharpeners, Pepsi Cola, Perfume Bottles, Pewter, Phonographs, Photography, Postcards, Posters, Prints, Radio, Railroad , Records, Steam Tractor, Scientific Instruments, Sewing, Sheet Music, Silver, Souvenirs, Sports, Stero Cards, Stereoscopes, Telephones, Television, Tools, Toys, "The Buenos Aires Toy Museum. Argentina", or a Tractor, Typewriters, Watch, Weapons, Weather Vanes, Wood Carvings, Wooden, World's Fair, to say Vito Campanella. Bob Frassinetti: For more information:
Email: Bob Frassinetti.
Press here to go back to web blog:
Daily Updates on Art, Antiques, Collectibles as well as travel information for Buenos Aires, Argentina.
Phone me thru Skype, ID: Bob Frassinetti. Updated 2009 Copyright Bob Frassinetti, travelling for arts and antiques in the south of South America,.......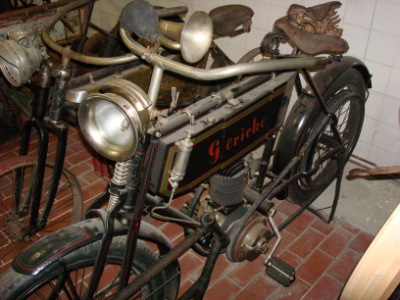 Selling Motorcycles made in Argentina
Artdealer and its Rally Car's Topic: Rally Classic Car Tour Join in the fun. As part of our strategy plan to further Art Dealer's rally car club, we are looking for prospect cars. But given the guiding concept we chose to develop our idea, we will be posting daily not only the prospect possibilities, but also, through descriptions of the history and quality of the potential models. The idea is to offer those interested as much information as possible, as well as an open forum space for you all to participate with ideas, questions and strategies. The ArtDealer Rally Car Club. There's no need of being a millionaire to enjoy life's greatest luxuries and pleasures. Indeed, some times, the key to wonderful and amazing activities is in many ways too elitist… Not any more. Art Dealer is working on a complete sophisticated luxury leisure plan accessible to anyone and everyone… the only special requirement is to have a great passion for life's true pleasures, from food and drinks, to amazing landscapes and one of a kind journeys, from fashion and body care to antiques, collectibles and design in items, objects and vehicles… We already presented some of our exclusive non elitist yet sophisticated and personalized options for the Art lover and culture passionate visiting Buenos Aires thru means of our customized tour option, now we want to share with you all our option for the magnificent outskirts districts and gorgeous provinces all over the Republic thru our rally club shared time. As we mentioned previously, Argentina has developed in the last couple of decades intensely within the world of rallies, the number of races has grown to a broad monthly option throughout the whole country; and the quality of the rallies has increased greatly in terms of International rename and visitors, as well as touring. This is a great and different approach to a wonderful landscape -both for locals and visitors- who while riding a true gem of mechanics enjoy some of the world's greatest natural creations. Participating in these rallies is not complicated whatsoever, but in many cases the long distances and high transport expenses make of this fantastic experience a complicated task. Art Dealer is working on the idea of buying all a Classic car, a Sports car, a vintage classic 4WD from IKA, Argentine Kaiser Industries, as well as a modern 4WD, for its rally car shared time club. Proceeding in the same way one does when acquiring a real estate property, our members will be entitled to the use of each of these vehicles thru a determined period during the year. Owning one of these marvelous vehicles at home, keeping it in perfect tune, and traveling around the world with it to take part in rallies, is very expensive and sometimes a luxury hard to keep up with. But owning it within a club society makes the process much easier, fun and affordable. An other thing to take care of by most classic and sports car lovers is that not always the rest of the family takes the same pleasure in riding and rallying as they do; all and all, they don't wish to embark in such wonderful adventure without their lovely presence. Once again, we have taken into account this factor and worked out a complementary alternative. Let's see this in a specific case. Say, for example, that you wish to take part in the Wineries rally that takes place in Mendoza, Argentina during the first days of March, but your girlfriend (or boyfriend) does not enjoy rallies as much as you do… We provide a custom made spa body and soul option, wineries and vineyard tour, shopping tour in BA, cultural tour through the unveiled treasures of our country for the lapse of time the rally takes place. After the event, you can reunite in a one of a kind "Life's true pleasures" tour. A top notch gourmet experience, great food and great wine to match a great moment in life… So, after reading the above lines you might have realized that not only the dream like vacation is just a step away; but that you can enjoy it with the person you care about the most, without neither of you neglecting nor your passions, nor your likes. Herewith is the list of this year's rallies in the Argentine Republic and our brother Uruguay Republic. Take into consideration that due to the amazing development within this field, the sure-most thing is that next year the option will be even broader. Bob Frassinetti: For more information:
Email: Bob Frassinetti.
Press here to go back to web blog:
Daily Updates on Art, Antiques, Collectibles as well as travel information for Buenos Aires, Argentina.
Phone me thru Skype, ID: Bob Frassinetti. Updated 2009 Copyright Bob Frassinetti, travelling for arts and antiques in the south of South America,.......