The Punta Medanos lighthouse is located in the province of Buenos Aires coastline between Mar de Ajó and Pinamar. The coast in this area is bathed by the Atlantic Ocean that has blended up a bit with the Rio de la Plata. The imponent lighthouse marks the end of the Cabo de San Antonio, where there had been countless shipwrecks before the building of the light tower. This cape side area was first discovered by Magallanes in 1520, during one of his many explorative expeditions through the Argentinean coast down to Tierra del Fuego. Ever since there have been countless ghosts stories around each and every shipwreck. The wide coast, the beautiful sand mountains, the everlasting green countryside have made of this place a fairy tale scenario.
Email: Bob Frassinetti.
Art Dealer & Journalist.
This is a very special and cherished construction. It was built in France and transported and settled in Argentina between 1892-93. The main body of the building is a cylinder. One can access the light room walking up the 298 steps. The lighthouse is located 36°53' south 56°40'48'' W, six miles north from Punta Médanos and 500 meters from the high tide line. Though the walk is long, the view is rewarding for it opens up in front of us a painting like view of an endless deep blue ocean and a crystal sky. Market Place Argentina: Follow Link and Join
Bob Frassinetti, The Buenos Aires Artdealer NET
Travel Guide for Art and Antiques in Argentina
|
Promote your Page too
Updated 2012, Bob Frassinetti in La Lucila, Buenos Aires, Argentina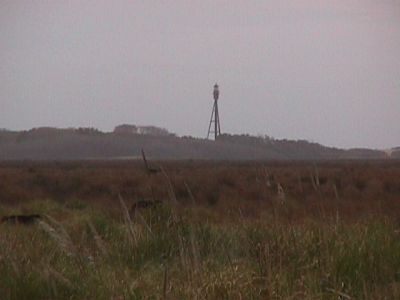 More Information,read here:
Cabo San Antonio is a quiet and small coast side town. The wildness and perfects of the area invited people to live there. A quiet place in which one could sit back and relax. Its shores were often visited by sea travelers from all over the world. As in many other gorgeous locations, the tides and the bottom of the sea are not as tranquil as one might imagine, and thus, without proper signalization there were many shipwrecks nearby. Locals, in an attempt of finding an explanation to those catastrophes in paradise, began to explain them as a result of greater forces such as ghosts, mermaids, or an upper wish. These explanations became such a tradition that when Mar de Ajo's first hotel was built they painted a mural telling these stories. Nowadays is common knowledge that sailing nearby the coast should be done with the proper equipment to avoid casualties, and the number of accidents has sensibly decreased. The stories however didn't… and may be they needn't for folk doesn't necessary has to be uprooted, it just has to be complemented with a clear explanation and the joy of hearing a good old fellow tell us about all those fantasy stories.