Parera 68 Buenos Aires Argentina.Hippie Chic is the new fashion style saw in world wide run ways, on the streets of posh and modern cities such as Milan, Rome, Paris, Barcelona, New York, Los Angeles and Buenos Aires. Clothing and Fashion are really a reflection of a broader aesthetic concept that involves design, furniture, decoration, and architecture......... So if you are interested in Art or Antiques, and you are thinking of travelling to Argentina please feel free to email us…….. Please feel free to contact Flor Rodriquez by emailing her:
Email: Flor Rodriguez.
or Bob Frassinetti: For more information:
Email: Bob Frassinetti.
Press here to see all topics on Art, Antiques and Travel Information for Buenos Aires & Argentina:
Daily Updates on Art, Antiques, Collectibles as well as travel information for Buenos Aires, Argentina.
Phone me thru Skype, ID: Bob Frassinetti or you can also chat with me thru Yahoo, press here:
Yahoo Contact
Find me on MySpace and be my friend!
Read The Buenos Aires Art Dealer a e-zine magazine on Art, Antiques & Collectibles from Argentina.
The Buenos Aires ArtDealer, Argentina.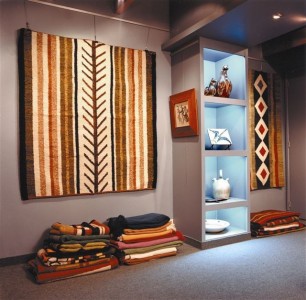 Native art at Parera 68 Buenos Aires Argentina