Mercado Libre Auction South America Buy at Auction in All South America, Argentina, Chile, Uruguay, Paraguay, ....... and the List go's on! About Art, Collectibles & Antiques Dealer: by the hand of Bob Frassinetti, art dealer and art Investor, guide to art, antique and collectibles in Buenos Aires and around all Argentina, dealer, curator, and developer as well as a free lance journalist from, working on the web, writing both for pleasure and work on art, antiques and collectibles, as well are neighboring countries, Chile, Paraguay and Uruguay. "I've written for several Travel Adventure, Art & Antiques Magazines on and off the web and have researched Toys made here in Argentina, as well as Travel Adventure from Route 40 and Lighthouse Adventures along the Atlantic and Pacific coast, following the Dakar Rally now in South Argentina from 2009. Curator and developer-investor in the Building of a Gallery Museum in the Province of Cordoba, a unique Real Estate Investment here in the hear of Argentina. Art + Bricks + Land, the best combination possible, see your Investment grow from Day 1, buy in the Future of Culture and Land Development with a Reason and Idea. Villa Tulumba. Travelling for Art and Antiques" and I have been on line since 1996 Check out Market Place Argentina our Forum for Buying and Selling from Argentina.
2013 Bob Frassinetti Copyright Roberto Dario Frassinetti
Living with art and antiques and travelling the south of South America. Argentina, Chile, Paraguay and Uruguay Buenos Aires 2013 Argentina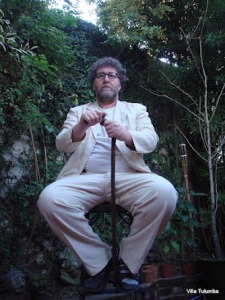 Bob Frassinetti,..... Que recomiendo!
Auction Tours, Buenos Aires, Argentina. To buyers around the globe, Latin American auction houses are appearing more appealing by the minute, not only for the broader of the options, but also for the favorable exchange rates with European and American currencies. All in all, buying art and antiques in South America and Argentina in particular isn?t free of rules and paperwork to handle. There are specific regulations to follow, licenses are required and know how involved in acquiring and exporting art. All inclusive art & antique tour in Buenos Aires, with Bob Frassinetti..... It?s well known that Argentina?s arts and antiques of great quality have positioned our country as the moment?s hot place for dealers and collectors. This country features a unique culture with the best influxes of Latin America and Europe. Buenos Aires, Argentina's capital city has always been a place where all the trends converge from Europe, the States and world wide locations. This country of immigrants was built upon influences, cultural and material brought by those newcomers from their motherlands back in the early days of our republic in the early 19th century. The cultural treasures brought by the flow of Europeans from the East and the West, were early milestones for the art, antiques and collectibles markets to be. But it was thanks to a local trend of wealth, distinction, and sophistication that outstanding old continent products and works of art, reached our southern shores. The all mighty argentine pampas field positioning our country as the World?s barn, its landlords and societal individuals linked it, would live in Argentina as if it was France, England, Germany or the Italian countryside. They bought everything back in the centres of culture, from art, and furniture to bathroom ware of all kind. In that way, the generations to come, had an early, strong and wonderful material and cultural heritage to develop upon. Our rich melting pot history and culture paired to a strong Dollar and Euro, positions Argentina today as a paradise for art dealers and collectors from around the globe. That?s why Bob Frassinetti Art & Antique Dealer has a perfect customized option for those who want more, those who wish to take the best advantage of this special market in the most effective, simple yet superb way. Each of the daily activities is planned in advance with you in order to plan a perfect buying trip to suit your needs and interests. We'll hunt down those one of a kind items through off the path markets in Buenos Aires as well as visiting renamed markets and fairs where thanks to our work during the past 10 years we've developed contacts with fellow collectors and specialists that are constantly working in the art and antiques? quest. Those local shops and galleries, markets and fairs that are not regularly on the path of foreign buyers and dealers, will be available for you to select the antiques you came looking for. During your stay in Buenos Aires you'll be able to enjoy the best of the Argentinean cuisine and culture. These custom made tours for dealers and collectors are personally handled by the art and antique dealer, Bob Frassinetti and Flor Rodriguez who specialize in the subject and know very well Buenos Aires? insiders art and antique world. If your partner, with whom you enjoy so much travelling together, does not wish to hunt down antiques and art, this is no longer an obstacle for each of you to enjoy a wonderful vacation without the need of sacrificing your passion. We acknowledge the fact that people have different interests so there's no need for one of them to do something he or she doesn't care much for. That's why we arrange custom made tours for each traveller, for those who come specially to buy collectibles and antiques, as well as for those who whish to come to relax and enjoy the Glamour and Luxury of Buenos Aires, its sophisticated stores, high class spas and amazing cultural alternatives. Some of the activities can be arranged to be done separately though some others together so each of you enjoy the best this city has to offer. Contact us for details, Bob Frassinetti. Art & Antique dealer from Buenos Aires, Argentina Check out Market Place Argentina our Forum for Buying and Selling from Argentina.
2012 Bob Frassinetti Copyright Roberto Dario Frassinetti
Route 40 Argentina
|
Promote your Page too