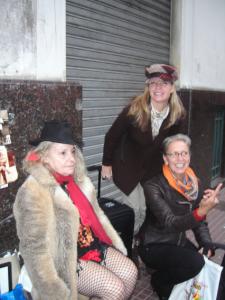 See fun photos of the trip ..
I was contacted upon after they searched the net for local art dealers, and our broad expertise and rich publishing within online forums pointed us as a reference name within the local scene. The trip and hunts were arranged in advance, as we usually do, for the Art Dealer team is convinced that the best possible service is based on a customized and personalized hunt..........For more information :
Email Bob Frassinetti.
Press here to go to The Buenos Aires Art Dealer, our webzine magazine on Art, Antiques & Collectibles made or found in Argentina.
The Buenos Aires Art Dealer,Argentina.
Bob Frassinetti. Copyright 2005. Roberto Dario Frassinetti.

Click to join artandantiques