Leather Hand Bags made in Argentina ........... So Fashion and Design is a big city option here in Buenos Aires, we'll take you shopping in Buenos Aires to those incredible Argentinean Design and European stores, where you'll be able to buy those exquisite designs in local pesos, sight seeing will be organized regarding your interests, so there's no need for you to walk through the city like a regular tourist, but to visit those incredible places you love and have an excellent time out and get to know the city like we do, like a local, a native. One of the options is Florida Street, is one of the world's most important pedestrian streets. This promenade is one amazing shop windows for leather goods of all kinds. Jackets, shoes, purses coats and all kinds of design items of the highest quality can be bought in this area. Our local designers -many of the best of them- have chosen this street to exhibit their creations. Prices are very accessible and quality is just over the top! Leather shopping is a must when in BA, for this capital city is not only the city of tango but also the head of a nation built upon what has always been our national industry, cattle growing, so leather goods and handcrafts have evolved together with our society and its passion for fashion and high class aesthetics.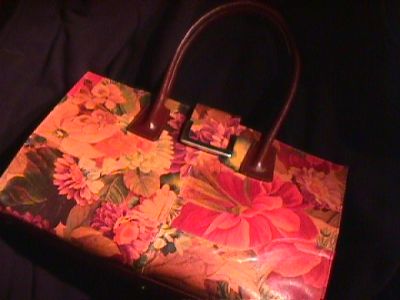 Item 456a Description of hand bag. Leather Hand Bags made in Argentina
Fashion in Argentina Leather Hand Bags made in Argentina Description of hand bag. All exclusive all leather hand bag Floral Designed Leather Pattern exclusive to Fashion here in Argentina …. Over all seize 16 and a half inches wide by 11 inches high and width of 6 inches. Exterior with buckle and hand bag style straps, one 5 inch top bag open zipper. And interior of 2 large open divisions and 3 large zipper divisions plus a smaller zipper compartment. All pure leather cow hide, elaborated with floral design. Ladies Hand bag and inside lined with cotton and polestar lining.