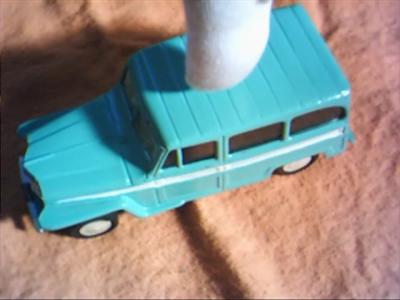 Buby Estanciera
For more information :
Email: The Buenos Aires Toy Museum,Bob Frassinetti.
Press here to go to the Toy Museum :
The Buenos Aires Toy Museum, Argentina.
Compramos: Todo tipo de juguetes hechos en Argentina y/o Brasil, Uruguay, Chile y todo los países de América del Sur. Juguetes de lata, robots, espaciales, a batería, muñecos etc. Buby, etc. y todo tipo de juguetes coleccionadle o curiosos, como los que se exhiben en este o otros sitios en Internet. Asimismo estamos interesadazos en la compra de figuritas de los 80's y 90's de los mismos países, como los de fútbol, series de TV, Basuritas, etc. Por favor consultemos al TEL: (005411) 4792-4787. También por coreo electrónico. Horario de atención por teléfono: Lunes a Viernes: de 11.00 hs. a 20.00 Fin de semana: de 12.00 hrs. a 18.00 hrs. Bob Frassinetti. Copyright 2005. Roberto Dario Frassinetti.