Kaiser Frazer Carabela Manhattan, made in Argentina, the traditional Kaiser Frazer Carabela, as we pointed out in our previous articles was local version of the 1951 American Kaiser Manhattan and the 1953 high-end version Kaiser Dragon. This was the first sedan model car to be produced by means of the modern assembly line system. It featured 4 doors, the Ika Continental 6L 226 motor, 3.707 cm3 cylinders, 116 CV power as well as back traction; among many other outstanding features, coming in a variety of sophisticated 1950s pastel colors. Here you can see it made in scale 1/43 in resin, hand crafted in small numbers, a rare toy indeed.....For more information :
Email: The Buenos Aires Toy Museum,Bob Frassinetti.
Press here to go to the Toy Museum :
The Buenos Aires Toy Museum, Argentina.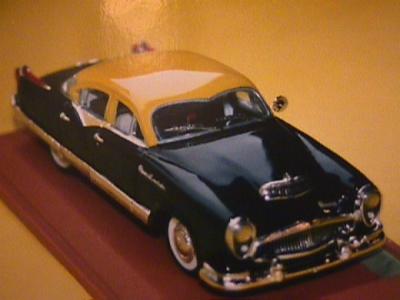 IKA Carabela Kaiser Argentina