Garbage Pail Kids, Basuritas made in Argentina:ALL original "Basuritas" from Argentina. In Spain they are know as,"La Pandilla Basura".In France as "Les Crados" and in Italy as "Sgorbians",in Israel,"Havurat Ha'zevel", Japan "Bukimi Kim", Norway and Africa "Garbage Gang" , so world wide collecters,get your set today from Argentina! Read on for more information, For more information:
Email: Bob Frassinetti.
Press here to go back to web blog:
Daily Updates on Art, Antiques, Collectibles as well as travel information for Buenos Aires, Argentina.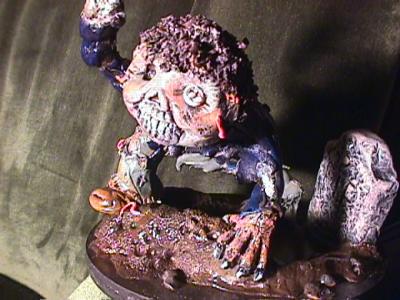 Garbage Pail Kids. Argentina
Hand made Figures. Hand made,scale custom made with fine handcrafted, these unique sculptures of each and every one of the Basuritas characters are the obvious and necessary step's that collecters are taking, once you have collected all of the items possible,what more can you do, so GPK's in the world, believe. Their quality and uniqueness, for each sculpture is specially crafted and there are no castings or serial models, its an artwork based on an other piece of art which is the trading card design.A one of a kind collectible being done by us from the Toy Museum. .