Fully Furnished Apartment for Rent in Buenos Aires, Argentina. Just finished furbishing an fully equipped and decorated apartment on one of the most famous street for all Buenos Aires, "Defensa Street" down in the heart of the Historically quarters of Buenos Aires, where your neighbours are the San Telmo Flea market and all the Art and Antique district as well as the Nations Presidents office, some think similar to your White House and the Oval Office in what we call Pink House just 200 meters from this apartment. The "centre" of all political and social activists. Plaza se Mayo, where Eva Peron, who the masses christened her as Evita and Juan Peron moved multitudes and Revolutions start and finish...... if you want to get a feel of this Plaza and some insights to its culture, see either the Opera Evita or the movie Evita starring Madonna. The Mothers of Plaza de Mayo, and its centre Pyramided, where there cry for the desperate and disappeared moved the Country and the World. Also surrounding you are all the main Government offices that make our country so particular........ Public Transport like Bises called "collectivos" or or underground "subway" as well as Taxis. Unknown little corner bars open for coffee breaks and launch, to all the way upon to famous Night Clubs for sensual Tango and Music. For more information on this fully furnished apartment for Rent in Buenos Aires, phone me at 054 911 4475 3983 or email me at:
Email: Bob Frassinetti.
Press here to go back to web blog:
Daily Updates on Art, Antiques, Collectibles as well as travel information for Buenos Aires, Argentina.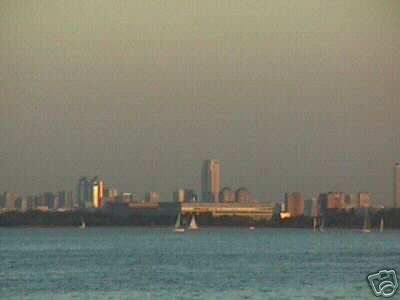 Defensa 251 Buenos Aires Argentina
Fully Furnished Apartment for Rent in Buenos Aires, Argentina. Phone me at 054 911 4475 3983. So if you are looking to buy art, antiques or collectibles from Buenos Aires, Argentina, then check this my web cam for all kinds of items, I can show you my office and any item LIVE, and for more information: Contact me See "artdealer_ar" profile on Yahoo, I'm online now!:
You can chat with me using Yahoo Instant Messenger.
Email :
Email Bob Frassinetti.