Ford Falcon Made in Argentina. The history of the outstanding Ford Falcon begins in July 1957 in the United States of America. This was the first compact 6 cylinder 6 passenger car made by Ford that hit the roads in 1959. Only two years latter, Ford Motors Argentina would launch the Argentine Ford Falcon. The first where imported by part's and then assembled in the La Boca Ford Plant. For more information:
Email: Bob Frassinetti.
Press here to go back to web blog:
Daily Updates on Art, Antiques, Collectibles as well as travel information for Buenos Aires, Argentina.
Bob Frassinetti, art and antique dealer and free lance journalist from Argentina, Buenos Aires, working on the web, writing both for pleasure and work on art, antiques and collectibles, in and on Buenos Aires, Argentina as well are neighbouring countries, Chile and Uruguay. "I've written for several Travel Adventure, Art & Antiques Magazines on and off the web and have researched Toys made here in Argentina, as well as Travel Adventure from Route 40 to Dakar Rally, 2009" Buenos Aires, Argentina 2009 Everything on Art & Antiques as well as Travel Information for Buenos Aires and Argentina by Bob Frassinetti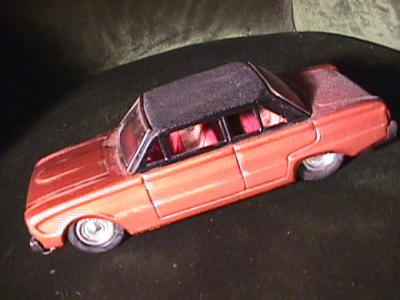 The Buenos Aires Toy Museum
When you purchase an item at the Buenos Aires Toy Museum all profits are invested in the development of the Museum. When buying a toy from our Toy Museum you're not only buying a bit of the History of Argentina, but also contributing to the conservation of vintage and antiques toys, and to furthering the museum's research project on Argentine toy industries and to rescue valuable items for forget and the pass of time. Thank you for helping us to keep on developing this fantastic project! The Buenos Aires, "Toy Museum Team". Meantime, ............... Read daily Up Dates on Art and Antiques for Buenos Aires, Argentina http://www.frassinetti.biz Argentina also exports antiques over 100 years old with the help of Bob Frassinetti Read all about the South of South Amerca, Argentina, chile and Uruguay on this link. Updated and new web site, The Buenos Aires Toy Museum, Argentina
Email Bob Frassinetti at the BA Toy Museum.
The Buenos Aires Toy Museum, Argentina.
Bob Frassinetti. Copyright 2009. Roberto Dario Frassinetti. Chat some more soon, ................................ Bob Frassinetti.