Everything along Defensa Street, starting from Hipolito Irigoyen and the May Plaza, May Square, the heart o Buenos Aires, Everything along Defensa Street, one of the most visited and well known streets of the Historical art and antique area of the City of Buenos Aires, Starting out from the May Square, la Plaza de Mayo, and the heart of this fabulous and romantic, vibrant City. We are to being our walk with our back to the Plaza and the central monumental there the Pyramid a homage to the May Revolution. The 25 of May of 1810. Plaza de Mayo and the Pyramid in its centre: Argentine lifetime Scenario ……….For more information:
Email: admin@frassinetti.com Bob Frassinetti.
Press here to go back to web blog:
Daily Updates on Art, Antiques, Collectibles as well as travel information for Buenos Aires, Argentina.
Phone me thru Skype, ID: Bob Frassinetti or you can also chat with me thru Yahoo, press here:
Yahoo Contact
Find me on MySpace and be my friend!
.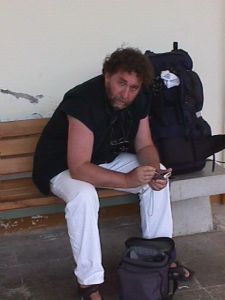 By Bob Frassinetti, South American Traveller and art, antique journalist