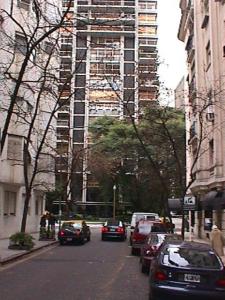 Fashion & Art Buenos Aires
Personal Shoppers are society's newest input into the world of good living. Without a doubt this is one of this modern world's outcomes. Back in the 90s when it was all about mass produced items, we all wanted to look alike. Being different was not trendy; it was not even close to that. Some would put it in a much harsher way, coming to the conclusion that being different and a society outcast were not much different one from each other. Bottom line is that all your style needed could be purchased in a mall. and the only ones wearing vintage clothing were those who had to turn to the Salvation Army as a last recruit. For more information:
Email: Bob Frassinetti.
Press here to go back to web blog:
Daily Updates on Art, Antiques, Collectibles as well as travel information for Buenos Aires, Argentina.