Diving Helmet Argentina. Diving helmets & suites on genuine articles like Siebe, Gorman, Morse, or the US MK V can be found in Argentina….. It's amazing what happens when you find those outstanding diving helmets from the late 19th century in good conditions, able to be used. Going into the deepness in such antique garment is sort of a time machine, a ticket to an experience words come short to describe. Something is for sure, diving devises collectors do know much about a breath taking experience. This is not just a show room item mint just for admiration; it's the key to a world that has gone by, that we haven't had the chance to enjoy. And yet, better, we can enjoy in several different and new ways for we acknowledge our present. Its like if an archaeologist could purchase some kind of vintage object that allowed him or her to re live from this present time, those prehistoric days of dinosaurs and tribes. For more information:
Email: Bob Frassinetti.
Press here to go back to web blog:
Daily Updates on Art, Antiques, Collectibles as well as travel information for Buenos Aires, Argentina.
Check out Market Place Argentina our Forum for Buying and Selling from Argentina.
2012 Bob Frassinetti Copyright Roberto Dario Frassinetti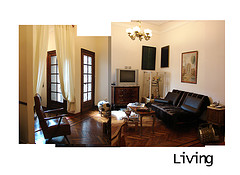 Living with Art and Antiques in Buenos Aires
"when in Rome, you do what Romans do". That's my leitmotiv when traveling. Travelerīs Guide Art Dealer's Custom Made Tours To Fit Your Needs When Visiting Buenos Aires Arranging your trip in advance is the best way for you to get what you want from Buenos Aires. Therefore this custom made tour to fit your needs begins with previous e-mail, chat or phone conversations on what you're looking for in BA. At the same time, we offer you a list of accommodation places such as high class hotels or B&B, with the possibility of making the arrangements for you or providing you the information for you to book the place you like by checking their websites and talking with the owners. We'll pick you at the airport and take you to your hotel or B&B downtown in the city or in one of it's exclusive barrios. Our staff will be at your service during the whole trip, though if you wish to spend some time by yourself, we offer high class rental cars or chauffeur service. Our specialists will take you on Historical and cultural private city tours. And of course Art, Antiques & Collectibles exhibits and purchasing. Always a must when visiting BA, arrangements will be made for you to eat at exclusive Buenos Aires restaurants and excellent Gourmet cooking places, have drinks at pubs and traditional cafes, try our wines as to degust and enjoy downtown BA or in exclusive outskirts neighborhoods. We'll take you or recommend you the best live shows in the city as well as tango lessons and cultural activities such as Peņas and Estancias to visit, enjoy and relax. Also available, trips to other Argentinean cities for leisure and pleasure, sightseeing and excellent eating. For more information :
Email: The Buenos Aires Art Dealer, Bob Frassinetti.
Press here to go to the Buenos Aires Art Dealer, San Telmo Section :
The Buenos Aires Art Dealer. San Telmo.
Press here to go to the Buenos Aires Toy Museum :
The Buenos Aires Toy Museum, Argentina.
Press here to read Daily updates on Art, Antiques and Collectibles :
Everything on Antiques and Art in Argentina, Chile and Uruguay.
Bob Frassinetti. Copyright 2005. Updated in 2009, Buenos Aires, Argentina. Roberto Dario Frassinetti.