Classic boats of Argentina, Photo Image Gallery. Classic boats with wooden hulls, power boats and wonderfull sailing yachts. So if you are looking to buy any classic boat, or any art, antiques or collectibles from Buenos Aires, Argentina, then check this my web cam for all kinds of items, I can show you my office and any item LIVE, and for more information: Contact me See "artdealer_ar" profile on Yahoo, I'm online now!:
You can chat with me using Yahoo Instant Messenger.
Email :
Email Bob Frassinetti.
Read more about items, Press here to see :
A Daily up date on Art, Antiques as well as Collectibles from Bob Frassinetti, Art Dealer & Journalist.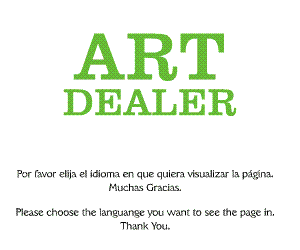 Buenos Aires Art Dealer San Telmo
"when in Rome, you do what Romans do". That's my leitmotiv when traveling. Traveler´s Guide Art Dealer's Custom Made Tours To Fit Your Needs When Visiting Buenos Aires Arranging your trip in advance is the best way for you to get what you want from Buenos Aires. Therefore this custom made tour to fit your needs begins with previous e-mail, chat or phone conversations on what you're looking for in BA. At the same time, we offer you a list of accommodation places such as high class hotels or B&B, with the possibility of making the arrangements for you or providing you the information for you to book the place you like by checking their websites and talking with the owners. We'll pick you at the airport and take you to your hotel or B&B downtown in the city or in one of it's exclusive barrios. Our staff will be at your service during the whole trip, though if you wish to spend some time by yourself, we offer high class rental cars or chauffeur service. Our specialists will take you on Historical and cultural private city tours. And of course Art, Antiques & Collectibles exhibits and purchasing. Always a must when visiting BA, arrangements will be made for you to eat at exclusive Buenos Aires restaurants and excellent Gourmet cooking places, have drinks at pubs and traditional cafes, try our wines as to degust and enjoy downtown BA or in exclusive outskirts neighborhoods. We'll take you or recommend you the best live shows in the city as well as tango lessons and cultural activities such as Peñas and Estancias to visit, enjoy and relax. Also available, trips to other Argentinean cities for leisure and pleasure, sightseeing and excellent eating.