Arte Nativo Argentina, ........... Information on South America Native Art, Folk Art Travel Adventure through Argentina, follow me on Face Book, .....
Bob Frassinetti
|
Create your badge
Updated October 2012 Bob Frassinetti Copyright Roberto Dario Frassinetti Check out Market Place Argentina our Forum for Buying and Selling from Argentina.
2012 Bob Frassinetti Copyright Roberto Dario Frassinetti
Ona Legends, Tierra del Fuego; Land of Fire, the End of the World
|
Promote your Page too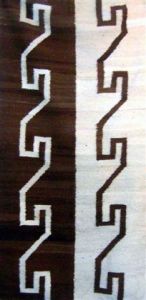 I'm Bob Frassinetti, art and antique dealer and free lance journalist / photographer from Argentina, Buenos Aires, working on the web, writing both for pleasure and work on art, antiques and collectibles, in and on Buenos Aires, Argentina as well are neighboring countries, Chile and Uruguay. "I've written for several Travel Adventure, Art & Antiques Magazines on and off the web and have researched Toys made here in Argentina, as well as Travel Adventure" So if you are interested in Art or Antiques, and you are thinking of travelling to Argentina Chile or Uruguay please feel free to email me…….. travelling for art and antiques, here in the south of South America, Argentina, Chile or Uruguay,....... Meantime, ............... Read daily Up Dates on Art and Antiques for Buenos Aires, Argentina http://www.frassinetti.biz Argentina also exports antiques over 100 years old with the help of Bob Frassinetti Read all about the South of South Amerca, Argentina, chile and Uruguay on this link. Updated and new web site, The Buenos Aires Toy Museum, Argentina Chat some more soon, ................................ Bob Frassinetti.