Art Deco and The Kavanagh Building, in the Down Town of Buenos Aires, Argentina.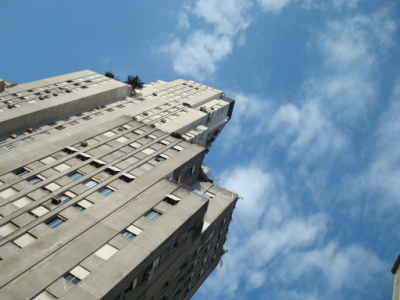 Kavanagh building, down town Buenos Aires.Argentina
Kavanagh building, down town Buenos Aires. Topic: Buildings & Bridges Buenos Aires Architectural Masterpiece by Bob Frassinetti. Edificio Kavanagh, the Kavanagh building, is one of the most impressive architectonic masterpieces of Buenos Aires. Built in the 1930s, this building expresses the feeling of an era, and as many specialists agree, its features remind us that what has been often called a problematic view of modernism, meaning that what can be seen at first sight as esthetic conservatism, is actually updated, or better said, irrupted by pure and modern lines that give this incredible monument that undefinable Je ne sais quois. Corina Kavanagh, one of Argentina's wealthiest women, invested all she had inherited - the story tells that she had to sell all her other properties to do so - to build her own skyscraper.
Email: Bob Frassinetti.
Art, Antique Dealer & Journalist.