Art & Antique Dealer Bob Frassinetti & Lonely Planet.Thank you Sandra Bao! Up date on Buenos Aires Bob Frassinetti & Lonely Planet. Good news to all our readers and friends! Lonely planet's latest 4 th edition has come out and has recommended me to all as a tourist services, so we are know listed in both Argentina and Buenos Aires Guide Books.. I'm very happy about being mentioned and I hope this is a good tip for travellers coming to Buenos Aires –or any other Argentine location-… As I've been doing so far, I'll share our insider's point of view, tips and all information the visitor might need… And for those who want more, I also offer a customized tourist service, specially tailored to fit each and every one's needs of interest and passion. For more information:
Email: Bob Frassinetti.
Press here to go back to web blog:
Daily Updates on Art, Antiques, Collectibles as well as travel information for Buenos Aires, Argentina.
Phone me thru Skype, ID: Bob Frassinetti or you can also chat with me thru Yahoo, press here:
Yahoo Contact
Find me on MySpace and be my friend!
Market Place Argentina: Follow Link and Join
Bob Frassinetti, The Buenos Aires Artdealer NET
Travel Guide for Art and Antiques in Argentina
|
Promote your Page too
Bob Frassinetti
|
Create your badge
Updated 2012, Bob Frassinetti Copyright Roberto Dario Frassinetti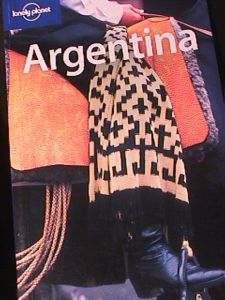 Lonely Planet Argentina Sandra Bao
Market Place Argentina: Follow Link and Join
Bob Frassinetti, The Buenos Aires Artdealer NET
Travel Guide for Art and Antiques in Argentina
|
Promote your Page too
Bob Frassinetti
|
Create your badge