Argentine Kaiser Carabela, see image of this rare Argentine Kaiser Carabela 2 door.For more information:
Email: Bob Frassinetti.
Press here to go back to web blog:
Daily Updates on Art, Antiques, Collectibles as well as travel information for Buenos Aires, Argentina.
Check out Market Place Argentina our Forum for Buying and Selling from Argentina.
2012 Bob Frassinetti Copyright Roberto Dario Frassinetti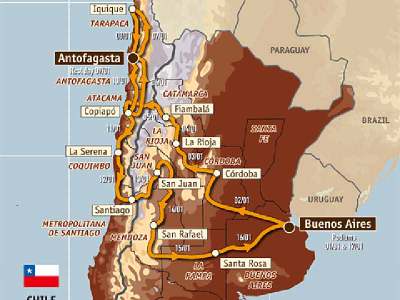 Dakar Rally 2010 Argentina and Chile